Alright, so this is basically my version of Waiting on Wednesday, only it's not always on Wednesdays, but more ... irregular. I just like to do these whenever I can't contain my feelings of anticipation, which would be now. Again. There are just so many books I need.
#1 Blue Lily, Lily Blue by Maggie Stiefvater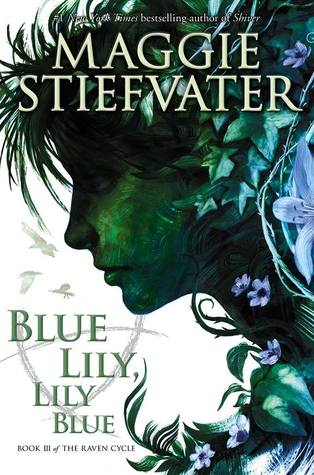 Release date: October 28th 2014
The first time I did this, my number one was The Dream Thieves. This is one of my all time favorite series, I love it so, so much. Stiefvater is a really talented writer and I absolutely cannot wait for this next book to come out. I already know I'm going to be so damn upset when this series draws to a close next year.
#2 Talon by Julie Kagawa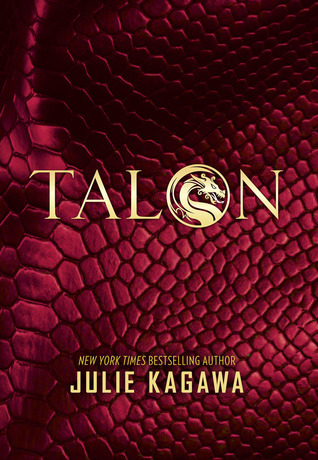 Release date: October 28th 2014
You know, I only just noticed that these come out on the same day. Great, I always hate those, because which am I going to read first?! Probably the sequel, but ... still. Ugh. Anyways, I can't wait for this one, it's honestly combining so many of my favorite things: dragons, action, nice writing and, probably, a nice romance as well. Julie Kagawa is a goddess and dragons are some of my favorite things ever. This can only be good, and I expect nothing less than perfection.
#3 Unmarked by Kami Garcia
Release date: September 30th 2014
I have no clue why I'm so ... obsessed with this series. Quality-wise, I can admit that it has its flaws and it's not even that good, but something about it just appeals to me so much and I want to get my hands on this ASAP.
#4 Untitled by Susan Ee
Release date: May 14th 2015
It's so frustrating that these books are so extremely
short
but take so long for Ee to write. We wait two years to get another 300 pages, and it's so upsetting but also so pleasing, because I
love this series.
It's agony to wait, but I am willing to endure it because if it takes this long for them to be this good, then ... alright. I'd rather wait longer and have something that's 100% awesome instead of not having to wait long but getting a half-assed story instead.
#5 A Darker Shade of Magic by Victoria Schwab
Release date: February 24th 2015
As soon as I head of this, saw that cover, read that synopsis and seen by whom it was, I have been all over this. Sign me on for sure.
#6 Winter by Marissa Meyer
Release date: February 2015
Of course. Are you really surprised? I'm very much looking forward to seeing this series to an end, even though it might be bittersweet. I'm damn ready to meet the last princess, Winter, and I want Cinder to kick some final queenly ass and take what's rightfully hers.
#7 This Shattered World by Amie Kaufman & Meagan Spooner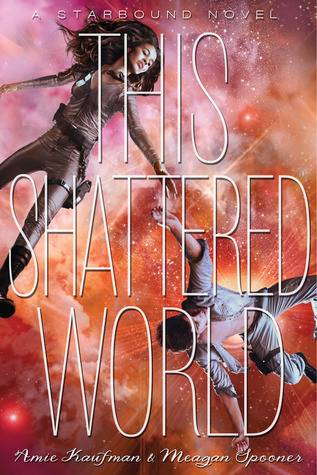 Release date: December 23rd 2014
Ugh, why is this being released right around Christmas time? Don't they know that that's absolutely horrible marketing?! No one's going to be shipping it off and stores are closed. Man, they are
dumb
. I'm still waiting on it anyway,
These Broken Stars
was extremely enjoyable and such a quick read, and this sounds so intriguing I'm expecting to be blown away.
#8 The Darkest Part of the Forest by Holly Black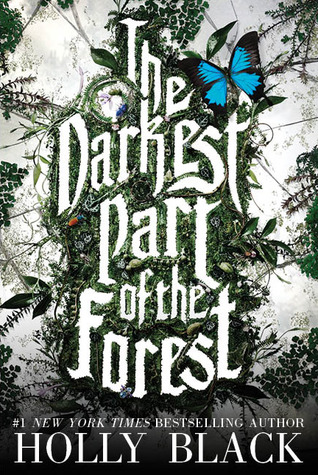 Release date: January 13th 2015
I love Holly Black to hell and back, almost as much as I do Julie Kagawa and Maggie Stiefvater, so naturally, I'm very excited for her new book. It's a stand-alone though, so it is kind of bittersweet because I just know I'm going to love this, and then I'm just going to have to get over it as soon as I get into it since there's not going to be a sequel. Reader problems.
#9 In The Afterlight by Alexandra Bracken
Release date: October 28th 2014
UGH! Are you kidding me? I thought this was supposed to come out in September! Now it's being released on the same day as
Blue Lily, Lily Blue
and
Talon
, as well? Great. Just great. Again: damn reader problems.
#10 Reborn by Jennifer Rush
Release date: January 7th 2015
I have flown through this series at the beginning of May and I am already in love. Again, I know it's not the best series by far, in terms of quality and all that stuff, but it really dragged me out of my reading slump and so, it kind of has a special place in my heart. I'm definitely eagerly awaiting this third and final installment.
So many more books to wait for, so many, and still so many books I already have and need to read. Or books that are already out and I have yet to get my hands on. And by far, way too little time. It's a shame, really. Well, I'll be back with more of this, I guarantee, and hopefully by then some of the books off this list will already be in my hands.
Love <3