Eleanor & Park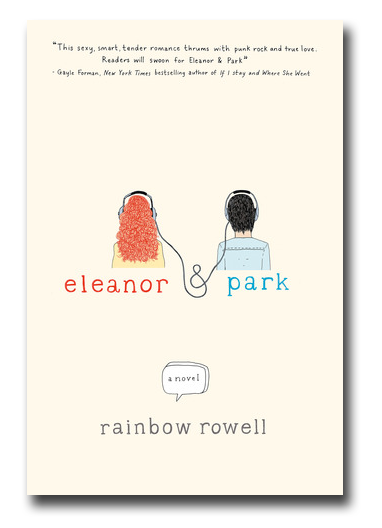 Release: February 26th 2013
Plot:
Set over the course of one school year in 1986, ELEANOR AND PARK is the story of two star-crossed misfits – smart enough to know that first love almost never lasts, but brave and desperate enough to try. When Eleanor meets Park, you'll remember your own first love – and just how hard it pulled you under.
Review:
This book leaves such a sour taste in my mouth, it's worse than biting into a lemon.
Everybody loved this, so why didn't I? Was it my general dislike of the contemporary genre? Something else? I guess I'll never know, but somehow, Eleanor & Park never clicked for me.
The story was extremely boring and slow for the first 150 pages, and at the same time their relationship was moving way too fast. I think Park first tells Eleanor he loves her on page 80. And all the while, I was just staring at the book and shouting "NO!" all over in my head. Because, why these two fell in love, was never seen to me. What connects them? What is it that makes them fall for each other? I don't see it. I am sorry, I've tried to see it, but I can't. At least I was spared insta-love.
Apart from the lacking chemistry, the characters on their own didn't stand out either. I liked neither Park nor Eleanor, because they both didn't really have much of a personality outside of their own little bubble of relationship. The best character in this novel was definitely Park's grandmother, because she didn't give a shit about anything and she was a badass woman. I liked her. Besides her, though, I didn't like anybody. I didn't dislike everyone exactly, but I just.. no.
There wasn't much plot besides the romance, obviously, but what plot there was was... well, more exciting than the romance. But still, that end climax didn't do anything for me. Pretty much the whole book didn't do anything for me. Sad, but true.
All in all, I'm just hugely frustrated and I am even too lazy to formulate coherent words and arguments for why I didn't enjoy this, because Eleanor & Park really wore me out. And not in a good way.
Please don't chase me with pitchforks. Please.