The Dark Days Club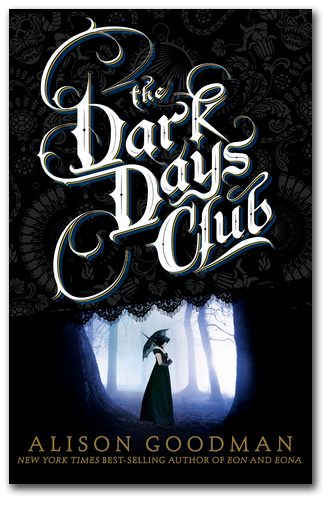 Release: January 26th 2016
Genre: Historical, Supernatural, Demons,YA
#1 in the Lady Helen trilogy
Sequels: The Dark Days Pact (#2), Untitled (#3)
Plot:
London, April 1812.
On the eve of eighteen-year-old Lady Helen Wrexhall's presentation to the queen, one of her family's housemaids disappears-and Helen is drawn into the shadows of Regency London. There, she meets Lord Carlston, one of the few who can stop the perpetrators: a cabal of demons infiltrating every level of society. Dare she ask for his help, when his reputation is almost as black as his lingering eyes? And will her intelligence and headstrong curiosity wind up leading them into a death trap?
Review:
I fear I have been cursed to dislike any popular books that are going to be released in 2016. First
Passenger
, then
Truthwitch
, and now this one. I hope it won't last.
Personally, I just found this book to be horribly dull. Everything about it, the characters, the plot, the dynamics, the historical aspect — it all made me fall asleep. There was no tension, no suspense, nothing. It just sat there and had a staring contest with me, which I lost.
The main character, Helen Wrexhall, is a lady of high stature intent on keeping the family name honorable, after her late mother has sort of tainted it with treason. She's not allowed to put one toe out of line, otherwise she will be socially ruined forever. At first, it seemed like she was the stereotypical non-1800s girl, who didn't really care about propriety and standards. I was pleased to see that was not the case and she really was a sensible girl who realistically weighed her options and chose well most of the time. I liked her. She wasn't a bad character. However, despite all this, I couldn't connect with her and she had nothing compelling going for her. She was just there.
Not to mention, after failing to build a connection with the main character, the others fell flat for me, too. Lord Carlston was just too much of the typical bad boy cliché that it was almost unbearable. Helen's perception of him, which goes from disgusted and a little intimidated to admiring and liking him, was both unrealistic in a way and also boring, because I have seen MCs go through this exact process before with their love interests and I can't say that Goodman did such a spectacular job that it managed to move me. Usually, I am such a fan of the enemies-to-lovers trope, but it has to have a special spice to it which this one didn't have.
The plot takes aaaaaaaaaages to get moving, it's not up until 40% through that The Dark Days Club, which the novel is named after, is even mentioned, and then the concept of demon hunters (basically) wasn't even that original to begin with. Not to mention that even then, it still takes another century for there to really be any meaningful plot, it's just Helen being shown/taught some demon hunter shit by Carlston, but ... that's all there is. And it wasn't that well written.
I feel like maybe I could have enjoyed this, had it been released/had I read it earlier. I am just so endlessly disappointed because this book has been getting glowing reviews left and right. Perhaps it's also because of those reviews that I simply went in with too many expectations that weren't fulfilled, but still. Ultimately, I am also kind of mad because this book, with its slowness, really put me in a reading slump.