The time has officially come. It's been freaking
ages
since I have last done this, much less a blog post that hasn't been a review or a recap in general. But there are indeed quite some books that I am seriously looking forward to, and I was in the mood to do something like this again. Lots of these already release later this year, which is extremely fortunate for me, so maybe the anticipation isn't as ... intense. But still, I am so very excited for all of these and want to have them as soon as possible.
#1: The Raven King (The Raven Cycle, #4) by Maggie Stiefvater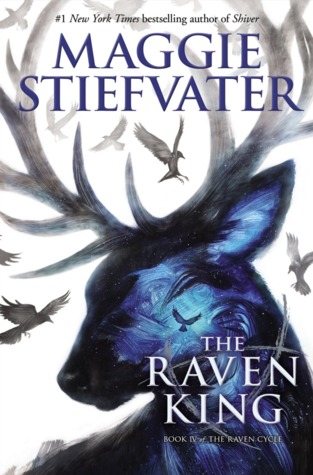 Release date:
April 26th 2016
I actually didn't know the release date had been pushed back until I started this post. Like, I literally just found out right now, two seconds ago. And it is
heartbreaking
. Why does the universe hate me so much? I was expecting October! Give me October!
#2: A Gathering of Shadows (A Darker Shade of Magic, #2) by Victoria Schwab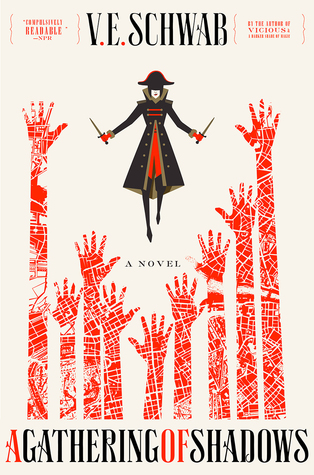 Release date:
February 23rd 2016
I love Victoria Schwab, and I loved the first book. Needless to say, I'm pretty pumped for this sequel.
#3: Heartless by Marissa Meyer
Release date:
November 8th 2016
I don't know anything about this, except that it's a prequel to Alice in Wonderland about how the Queen of Hearts got to be ... well, the Queen of Hearts. And to be perfectly honest, I don't need to know much more. Alice in Wonderland is one of my favorite things, and I trust Marissa Meyer to spin a wonderful and magnificent tale out of this.
#4: Untitled (Shades of London, #4) by Maureen Johnson
There is literally
no
information whatsoever about this novel currently out there. The publication date, according to Goodreads, was once a tentative, vague "2016," but now they deleted even that information out of the page. All I know is that there
has
to be a fourth book out, because I am not accepting anything less. Plus, the third book ended on such an awful cliffhanger and that needs to be resolved SOON. My fingers are crossed for 2016, but I guess 2017 would be more probable.
#5: Six of Crows (The Dregs, #1) by Leigh Bardugo
Release date:
September 29th 2015
Again, I trust Leigh Bardugo. And this sounds like it's going to be really, really fun! Plus, what could possibly go wrong, since it's still taking place in the Grishaverse? I am also secretly hoping for a certain cameo to occur.
#6: Silber #3 by Kerstin Gier
Release date:
October 8th 2015
This, too, has been post-poned and pushed back. But nevertheless, I am really excited for this. I love Kerstin Gier's humor and while her books aren't particularly deep, they don't take themselves too seriously and are just overall fun, quick and light reads that you fly through. Also, I
need
to know whether Grayson and Liv might be a thing. This question is seriously keeping me up at night. If nothing happens between them in this third book, I am going to explode.
#7: The Immortal Heights (Elemental, #3) by Sherry Thomas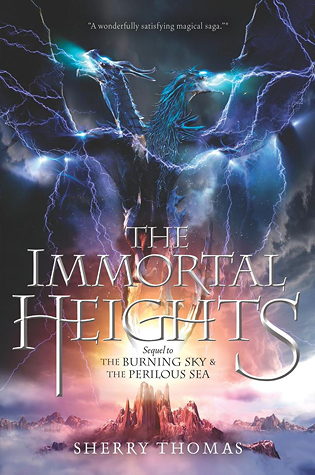 Release date:
October 13th 2015
This trilogy has been an unexpected new favorite of mine. Well, not
favorite
favorite, but I am enjoying it so much and am very excited to see how it's going to end. In a way, it has something unique going for it and the characters as well as the world-building are positively astounding. So stoked for this finale.
#8: The Muse of Nightmares by Laini Taylor
Again, not much is known about this. The release date is, again, a very timid "2016," but at least we know that it's going to be a sci-fi novel set in the 1860s in New York. Is it going to be a stand-alone? Or a series? No clue, but I am like 100% sure I am going to love the hell out of this. It's also kind of the novel that made me want to compose this blog post in the first place, since I found out about this new announcement today.
EDIT
: Okay, so apparently this is now known as
"Strange the Dreamer"
and the
Muse of Nightmares
is supposed to be released in 2017 and the sequel of that one? I don't know, but it sounds awesome nonetheless and I am sure that it
will
be awesome.
#9: Passenger (Passenger, #1) by Alexandra Bracken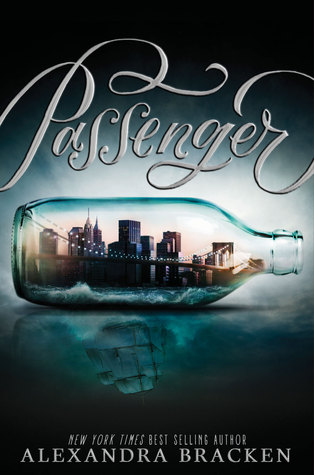 Release date:
January 5th 2016
It sounds so, so amazing and awesome. A bit reminiscent of the general plot of one of my favorite novels, also by Kerstin Gier (Ruby Red), but even if it was very similar, I wouldn't even care that much. I can't wait to get my hands on this one.
#10: Ice Like Fire (Snow Like Ashes, #2) by Sara Raasch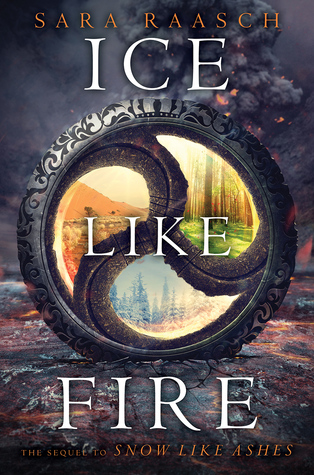 Release date:
October 13th 2015
Again, I was kind of surprised to find that this book truly belonged on this list. The first novel was a secret favorite of mine in 2014, and I am very intrigued by where this trilogy is headed next in terms of plot and characters. The first installment managed to surprise me in a way or two, so I'm hoping this will pleasantly surprise me yet again.
Alright, this is it for now. There's plenty of other novels I'm anticipating, but their release date is either so close that it's almost unnecessary to mention them in this blog post at this point anymore (like
P.S. I Still Love You
by Jenny Han, or
Crash
by Eve Silver), or it's too far in the future so that I could easily squeeze them into another Impatiently Waiting For post before they're released. Because I'm hoping I may be able to do this more often. There's the fact that I'm not very excited about many books, but I think (/hope) I'll manage. There's always something to be excited about when it comes to books, you just have to look hard enough for something that piques your interest.